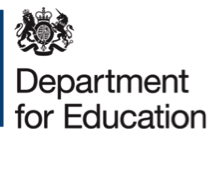 In September 2014 the Children and Families Act became law. This brought about changes to the way that children with complex special educational needs and disabilities are assessed and supported.
Statements of special educational needs (SEN) are being replaced by Education, Health and Care (EHC) Plans. Complete implementation of this reform will be achieved by April 2018.
The Department for Education have commissioned ASK Research to look at how EHC assessment and plans are being delivered, as we approach one year since national implementation.
The purpose is to gain insight from local authorities and practitioners about how the new system is working and better understand the views and experiences of parents, young people and children. The specific aim of the project is to learn from this feedback and develop a tool that helps services across England to improve families' experiences of gaining support.
ASK Research will be working with staff in four Local Authorities in different parts of the country and consulting 100 parents and young people to find out how the process is working so far; what has helped them, what has been less successful and ways it could be improved.
Outputs from the project are planned for late 2015.
Follow our progress @ehcplans